## THE VIDEO GOLDMINE ##
Video has become one of the Most Powerful Formats on the Internet.
Most Web Pages Now Include Video on Their Sales Pages, and Sites Like Youtube and Vimeo, Publish Many Thousands of Videos Every Day.
Watching Videos Takes Up Huge Amounts of Bandwidth every day.
Video Creation can be a Time Consuming Process, but there are now many Internet Tools for this Purpose.
Creating Web Videos Requires A Number Of Diverse Components That Producers Need To Source. They Need To Find Motion Backgrounds, Attractive Picture Backgrounds, Plus Video Intros & Outros. It's Hard Work. It Can Take Hours.
They Need to Locate Photographs, Audio Files and Graphics, That Are Located All Over the Place, Which Is Very Time Consuming.
This is All Very Daunting To Many People.

The Popularity of Web Video is Why We Created the VIDEO GOLDMINE, which contains many Video Tools, Programs, Software and eBooks.
In this Awesome Pack, there are 25 Product Bundles, taking up Nearly 5 Gigabytes, not forgetting the great 20 Product BONUS package, we know you are going to love.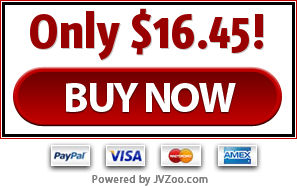 So, I Hear You Thinking, What Sort Of Products Are We Offering?:
Try These for Size:

Using Video On Your Websites

Video Blogging Your Way To Millions

Video Sales Revealed

Video Creation Secrets

Web Video Mastery

Making an Income From Online Video

The Google Video Rush

The Auto Video Creator.

Just Some of Other Products in his Vault include:

45+ Cut Out Images

125 Niche Headers Collection

350+ Advertising Banner Templates

4,000+ Animated Graphics

Animated Video

Many Background Videos

Professional Web Templates

Royalty Free Images.
We've also included a great Bonus Package with this Collection, including:
The Article Writer's Cheat Sheet

eCommerce Shopping Cart Secrets

149,000 PLR Articles

The Beginners Guide to Graphic Design

Building the Perfect Sales Funnel

120 Social Media Profile Tips

Cracking the Monetization Code
Of course, you could use these Web Products for Your Own Benefit, but You Could also Resell them if you are into Web Marketing. Most of the Products have sales pages and markeing materials included. Just check the Product Rights.
We argued amongst ourselves about giving too much in this deal, but we decided we like to over-deliver.
We are so confident that you will Love the contents of The VIDEO GOLDMINE Collection that we give you this guarantee - If you don't find it worth your while within 30 days, just let us know and we will refund your investment, so long as you delete the products. Fair Enough?

And, if You Want to Resell These Products on the Web, Many of the Programs include sales materials for you to use. Just Check the Rights that go with Each Asset.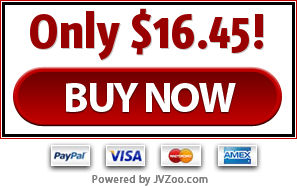 The VIDEO GOLDMINE Contains All the Video Tools You Will Ever Need.

Act Now for Your Business Future and turn to the VIDEO GOLDMINE to Help Boost Your Marketing..
May You Always Thrive and Prosper.
Go For It!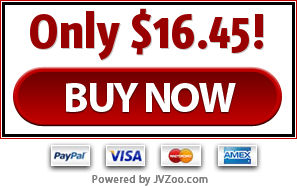 Ross O. Storey - The VIDEO GOLDMINE Admin.
---
Ross O. Storey - Best Web Vaults
601 Wellington Street, Perth, Western Australia, 6000
Phone: +61 4163 04164 Email:rostowen@gmail.com
Website: BestWebVaults.com
(c) Best Web Vaults - All Rights Reserved.